Groovy and its ecosystem are often represented at various Java-oriented conferences, but there are also events fully dedicated to the Groovy ecosystem. Here are upcoming ones you might be interested in learning about.
---
Copenhagen, Denmark — May 26-28, 2021
For the past 12 years, GR8Conf has provided a high-quality conference experience for the tight-knit Apache Groovy programming language community. This year, we are joining forces with JDK IO - an annual conference run by the Danish Java user group covering technologies relevant to the entire JVM. The combined conference will be known as GR8Conf & JDK IO and will focus on All Things Groovy and Java, with DevOps, Microservices and Frontend Technologies sprinkled in.
We feature the Hackergarten and have an awesome Meet & Greet with craft beers brewed by the crew!
---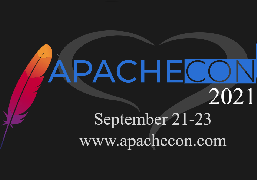 Virtual — Sep 21-23, 2021
The latest innovations from dozens of Apache projects and their communities in a collaborative, vendor-neutral environment.
There is a whole track dedicated to Groovy!
---